Variable Rate Mortgage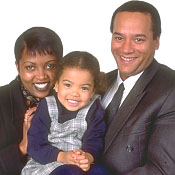 The variable rate mortgage, or sometimes referred to as the adjustable rate mortgage (ARM), is one of the most popular mortgage products available in Canada. Almost every bank in Canada is currently offering a variable rate mortgage, making it confusing for the average consumer. Ontario Equity is here to breakdown some of the options that are currently available.
Here are some important things to watch out for:
The Introductory Rate
Some lending institutions will offer an introductory rate. This is usually for 3-6 months and the discount is usually between .25% - 2.00% below prime. Note: This may be a good option if you can afford pay off the mortgage in the first few years.


The Actual Rate (after the Introductory)
Next is the true variable portion of the mortgage. Most lending institutions will offer a rate of prime minus .10% to prime minus .40%. Truly not the best possible rate.


The Option to Convert
When prime goes up, most lending institutions will allow you to convert into a closed mortgage. But most lenders will convert at their posted or retail rate which, for any given term, is usually 1%-1.75% higher than the rates currently posted on this site. This is where your could really lose out.
Therefore, Ontario Equity focuses more on the overall discount rather than a small introductory rate.
With Ontario Equity your entire 5 year term could be as low as prime minus 0.85* That's currently an interest rate of 6.3!
So what happens when prime goes up? With Ontario Equity, you also have the option to convert, but with us, you will get mortgage broker wholesale rates! Not bank posted rates!!
Ontario Equity takes the guessing out which product to choose!
Lowest discount in Canada!
Guaranteed best rates* when you convert!
* Subject to credit approval.
| | |
| --- | --- |
| | Fill out our easy to use mortgage application and start saving money today! If you have any questions regarding the variable mortgage please fill out our contact form. |