first-time homebuyers

mortgage renewals

debt consolidation loans

home renovation loan

variable rate mortgage

self employed mortgages

vacation/cottage loans

investment financing

commercial mortgages

today's prime rate


mortgage rate calculator

current mortgage rates

realtor/mortgage glossary

city dwelling statistics

frequently asked questions

mortgage resource links

stats for ontario mortgage

tell a friend


displaying mortgage rates

submitting your site

linking to us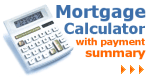 mortgage choices
Loans fall into 2 categories: fixed, in which the interest rate does not vary, and variable, in which they do.

hiring a home inspector
Home inspector's provide inspection to various home systems, including interior and exterior components.

homebuying step by step
Walk through the step-by-step homebuying process with illustrative stories, handy tips, charts, graphs & work sheets.

homebuyers check-list
Be sure to check all aspects of the house's construction, including plumbing, wiring and foundation walls. Check zoning, building regulations and municipal plans if you plan to renovate.

first-time mortgage faq's
To avoid adding unwanted stress in obtaining your very first mortgage, read the following frequently asked questions.

First-Time Homebuyers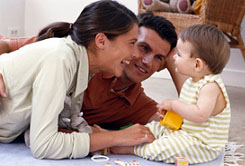 Ontario Equity has a vast network of solicitors, appraisers and specialists that know the first-time homebuyer process. This network combined with our knowledge of the mortgage market will allow for a speedy stress-free home buying experience.
Providing the lowest mortgage rate in Canada is one thing, explaining the entire home purchasing process is another of many value added services we provide. We help the first-time homebuyer in every step of the mortgage process:
The Pre-Approval
Find out how much and what rate you qualify for, most Ontario Equity pre-approvals come with a 120 day rate hold.


The Appraisal
Ontario Equity has a great network of appraisers that will not only perform a timely appraisal they offer special discounts to our clients!


Purchasing the Home
Make sure that you include a condition day; give yourself at least one week to finalize all financing. Using this time to have a home inspection is a great idea!


The Paperwork
Your Ontario Equity consultant will explain in detail all of the paperwork that the bank/lender will require.


Lawyer
At this time all paperwork will be sent to the solicitor of your choice.
| | |
| --- | --- |
| | Buying a first home can be an exciting, but sometimes overwhelming experience. Ontario Equity's brokers have completed thousands of stress-free mortgages for first-time homebuyers. |
Each mortgage application is unique; making it a smooth and seamless process is what Ontario Equity does best. Fill out our easy to use online mortgage application and let us truly make owning a home the experience of a life time!!
When you buy a home, you will first need money for a down payment. The amount of the down payment can vary, but generally you should make a down payment that equals at least 10% percent of the purchase price. First-time homebuyers may go as low as 5%. You should also consider starting off small making sure you do not over-extend your payments.
How much can you afford? Simple. Just refer to the chart below!
Income, home price and down payment guide
Household income
10% down payment
Maximum home price
25% down payment
Maximum home price
$25,000
$5,400
$53,800
$16,500
$66,200
$30,000
$7,000
$70,000
$21,500
$86,000
$35,000
$8,600
$86,100
$26,500
$105,900
$40,000
$10,200
$102,300
$31,400
$125,800
$45,000
$11,800
$118,400
$36,400
$145,700
$50,000
$13,500
$134,600
$41,400
$165,500
$60,000
$16,700
$166,900
$51,300
$205,300
$70,000
$20,000
$199,200
$61,300
$245,000
$80,000
$23,200
$231,500
$71,200
$284,800
$90,000
$26,400
$263,800
$81,100
$324,500
$100,000
$29,600
$296,200
$91,100
$364,300

Figures are rounded to the nearest $100.

The above table gives you an idea of the maximum home price you can afford. These estimates take into account household income and the percentage down payment you have. They assume a mortgage interest rate of 8%, average tax and heating costs in Canada, and the mortgage an average Canadian would qualify for based on a 32% debt service ratio. Please note that for loans greater than 90% of the value of the home, a maximum house price of up to $250,000 may apply, based upon the price levels in your community. Contact your Ontario Equity Broker for the maximum price in your area.